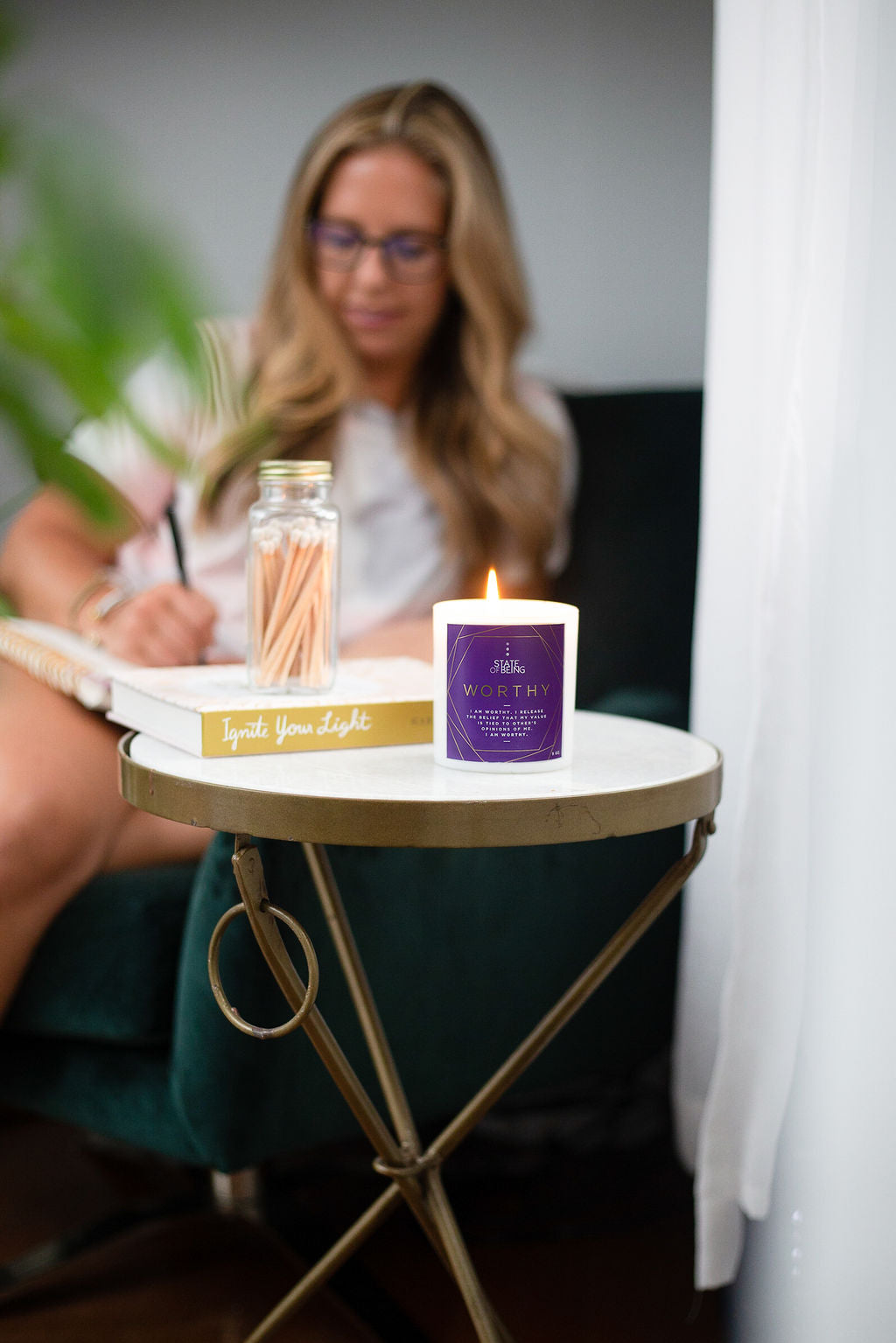 Did you know that our bodies are made up of billions of cells that are actually vibrating to stay together?
And, did you know that those same cells have been measured to vibrate at different frequencies when we feel different emotions?
Yep! Its true!
And did you know that the feeling we experience while reciting gratitude is some of the highest frequencies and that they are beneficial for the cells in our body? -
Well, now you know! So what do you say?!? Want to practice gratitude with us?
Here at State of Being, we are BIG journalers! And whether you've been journaling for years or just starting today, we thought that this week is one of the best to practice some gratitude together. We've provided a few journal prompts to keep you writing this week!
2 Weeks of Journal Prompts to Support a Life in Gratitude:
1. What's something that you're looking forward to?
2. What's something that you are grateful to have today that you didn't have a year ago?
3. Write about a happy memory.
4. What's something about your body or health that you're grateful for?
5. Open the door or window and look outside. What's something you're grateful for outside?
6. What's an accomplishment you're proud of?
7. Open your phone or photo album and find a photo that you like. Why are you grateful for this photo? What are you grateful for in the photo?
8. What have you been given that you're grateful for?
9. How are you able to help others?
10. What book(s) are you grateful for?
11. Write about a friend/family member that you're grateful for.
12. What's a tradition that you're grateful for?
13. What skill(s) do you have that you're grateful for?
14. Write about 3 things you're grateful for today.
The point of all of this is to help you feel better, and vibrate higher!! We're THANKFUL for you!!