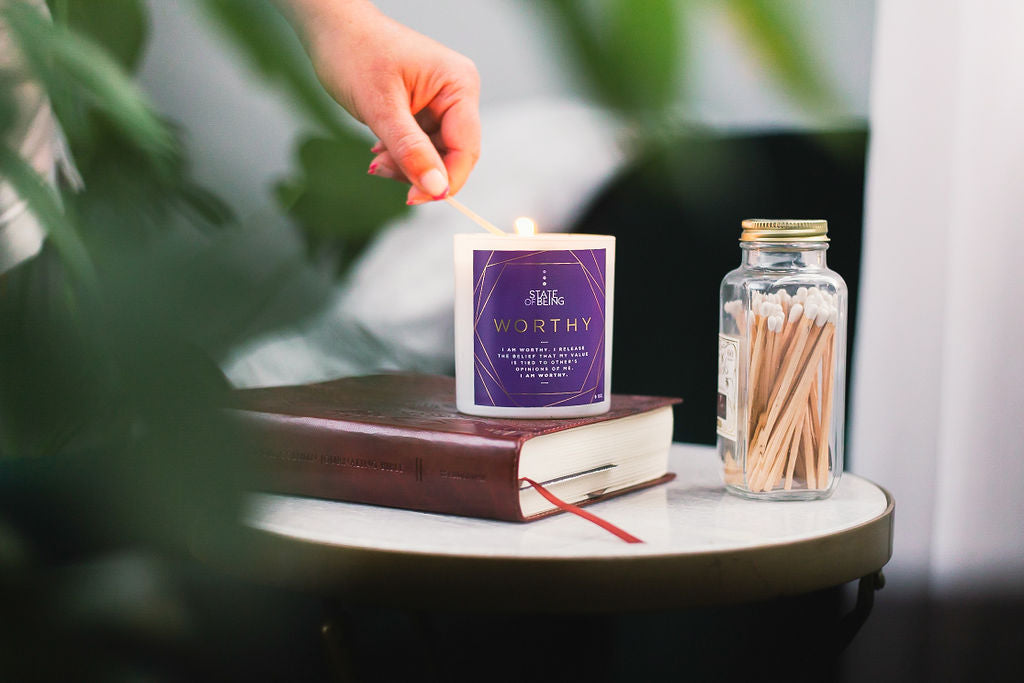 So, you want to start incorporating more positive thoughts into your life…. HOW ARE YOU GOING TO DO THAT?? But most importantly, how are you going to remember to do it every day?? I've put together 3 of the EASIEST ways to get more positive thoughts into your life, and because I know your probably speed reading through this article, I'm going to get right into it! 
Lock in three good thoughts as soon as you wake up! 

Put a journal/notebook/paper next to your bed and a pen -- and when you wake up, as you put your feet onto the floor, pick up your journal and write three positive things about yourself or 3 positive things that could happen today! 

Set phone alarms 

No, this is not to wake you -- this is to remind you of the wonderful things you want to think about yourself. Here are a few examples I have used and absolutely loved! 
9am - My mind and body are refreshed, and I bring energy to this day
11am - I am valuable, and I am worthy of my heart's desires. 
1pm - I am strong. I am radiant. I can do the things I put my mind to. 
3pm - I am Beautiful. I am thankful for the things my body does for me
5pm - I am open to receiving what is coming my way. I am open to rest.
7pm - I am thankful. I am whole. I am enough.
Use your phone wallpaper! 

Look for images of affirmations, and make them your phone wallpaper. You'll see it every time you look at your phone! I've created backgrounds for you to add to your phone as you look to send yourself some positivity each day. ________ You can download them here! 
And, I was feeling like I was on a roll, so I have a BONUS for you!! My absolute favorite way to incorporate affirmations into my day, are….. Drum roll please….. 
PASSWORDS!! 

Align your current goals and visions with your current password. Want to be more successful? IamSuccessful with some meaningful numbers that make a great password. Want to have more time? -- IhaveTime. Want to hit a certain financial goal? iMake100k looks like a good one to me!  (and no, these are not any of my passwords right now!)
If you've stuck around here long enough, you know that affirmations are a critical part of our day. I'm here to help make them so easy you don't even remember that you're doing them!