Our Mission
At State of Being, we are obsessed with the idea of better living. Our philosophy is founded on principles of quality, empathy, and intentionality.
We're committed to living positive, powerful lives, and dedicated to helping others do the same. Through multi-sensory experience products, our goal is to condition our minds to think more positively and intentionally pursue our desired State of Being!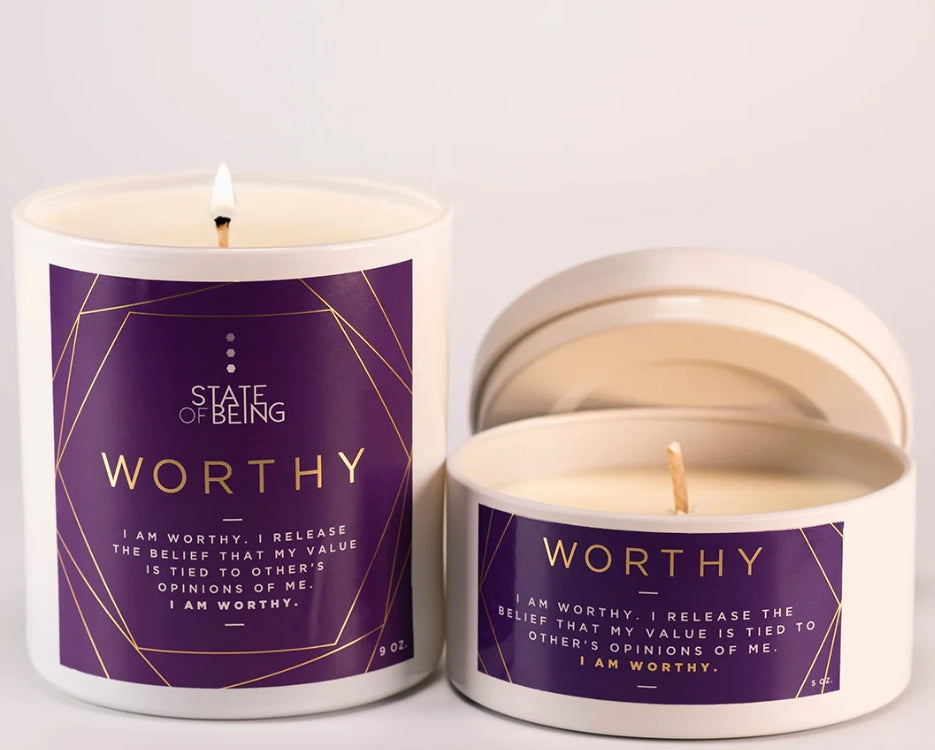 Why Affirmation Candles?
Recognized by Forbes as "Top wellness product for your home."
Easy and effective tool that be added seamlessly  to your daily routine. 
Research-backed approach of pairing custom designed aromatherapeutic scents with positive affirmations
Prayerfully inspired 
Transform from being stuck and overwhelmed to feeling inspired, supported, and empowered!
Meet the founder
Beth Geddio is a faithfully fierce and fun female with a passion for helping anyone elevate their inner thoughts. Having her fair share of titles throughout her life, from architect to fitness instructor, to self-proclaimed personal development junkie, CEO, Chief Encouragement Officer of State of Being Co., is her proudest achievement.

When Beth isn't lighting candles in her home in Philadelphia, you may find her filling her happiness piggy bank by working out like Rocky on the Art Museum steps, bringing the energy at speaking engagements, or diving into tacos and margs with friends around town!